First Church is open for worship in person
at 10:30 am on Sundays.
Worship is also available online on YouTube,
either livestreamed at 10:30 am,
or for viewing any time after that.
You can link to the First Church YouTube channel.
Worship this Sunday at 10:30 am
Welcome to the Mathiang family! Our family from South Sudan arrived
in Regina Dec. 15 - to their first taste of Canadian winter!
We are thrilled that they are here after six years of work and waiting!
Nyabani and Elijah and family are excited to welcome Nyabani's parents,
brother, sister and niece.
Welcome Peter and Nyatot, Lieb, Nyachangkuoth and Nyabgwa!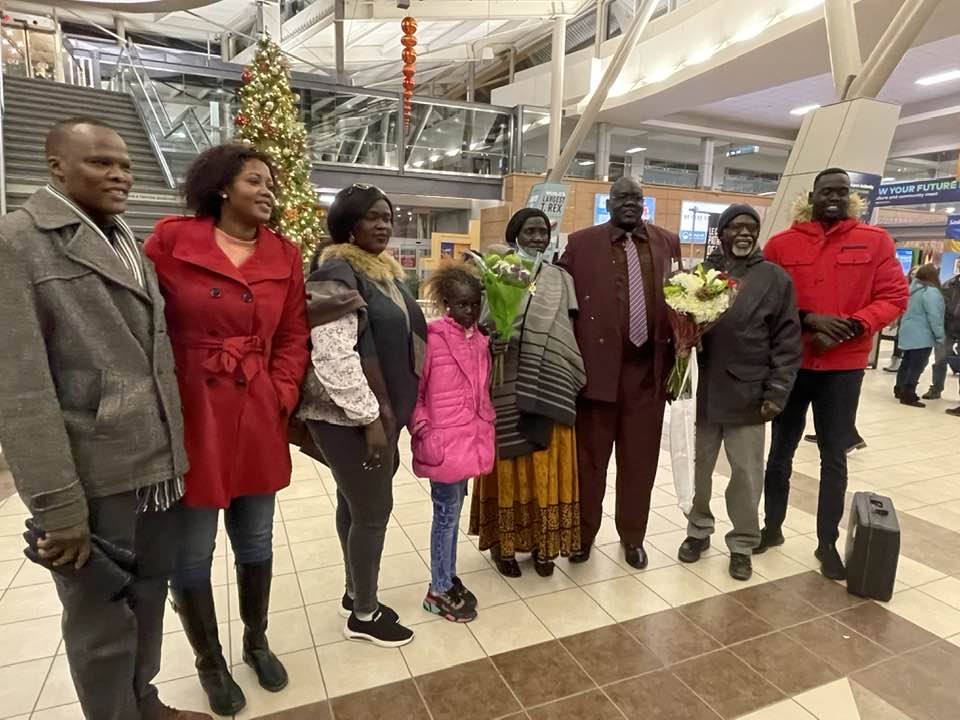 Be sure to read the June newsletter!

On January 11, First Church celebrated 98 years as a
congregation. This picture was taken at 95 years.