Enjoy the Lent 2 Garden
with a variety of resources that you can explore!
(With thanks to Tori Smit for this amazing resource.)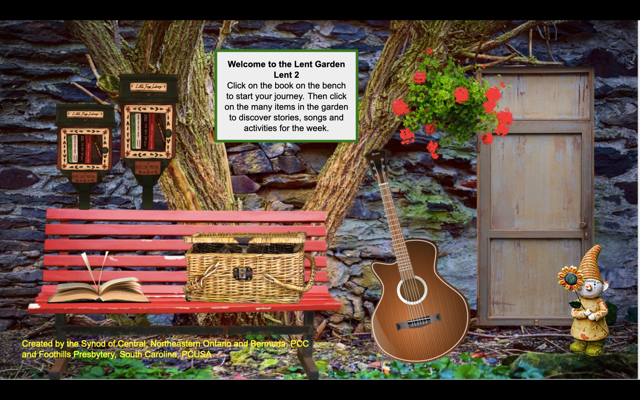 Come back each week for a new Lenten Garden to explore.
In-person worship and building rentals
have been suspended until March 4.

We will be livestreaming the service online.
Here is the order of service to accompany worship:
Sunday, Feb. 28, 2021
If you have a Facebook account,
this is easy to access at
https://www.facebook.com/firstpresregina1925
Coffee after church is at 1:00 pm by Zoom.
Contact Amanda for the link.
Be sure to read the February newsletter!

The latest issue of The Presbyterian Connection is out!